If you're unsure of what size you are, you can simply click into the desired product and click on "View Size Chart". This will pull up the size chart for that particular brand.
We would recommend following this process for each pair of shoes you are thinking of buying as different shoes and brands can fit differently.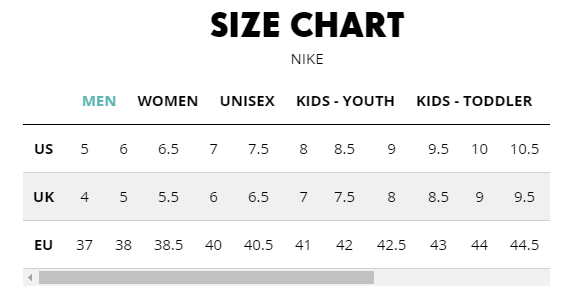 Please note that when you click into a product, it will automatically display in the default sizing for that particular shoe. You can select the drop-down button and convert the sizing over.